Bodywork, Self Defense Classes, & Ergonomic Evaluations
ABMP Certified Massage Therapist California Certified Bodywork Therapist #1572 Certified Kinesio Taping Practitioner™
Kate specializes in clinical therapeutic massage and sports massage, working with local athletes, martial artists, chiropractors, physical therapists, dentists and physicians for over 25 years.
Clients range from those who just want a relaxing massage to those with acute or chronic injuries, low back pain, and repetitive motion syndrome.
"As an aging masters track competitor, I often forget that I can't train the way I used to. When I do overindulge, I take my aches and pains to Kate and, with her wealth of anatomical knowledge and years of experience, she immediately zeros in on the overworked muscle or muscle group and I'm able to continue training. Before Kate I used to think I'd have to just rest and wait it out for muscle soreness to go away. She's literally added years to my competitive career."
Jim B.
Uses slow, deep penetration of muscle tissue to release chronic spasms and to break up scar tissue and adhesions. Also uses gentle joint mobilization to release holding patterns, trigger-point therapy and hot stone therapy to relax localized sensitive areas.

30 minutes $55 90 minutes $150
60 minutes $100 120 minutes $200

Uses myofascial release, cross-fiber and deep transverse friction, trigger-point therapy, deep tissue, hot stones, and stretching of muscle groups specific to a particular sport to enhance performance and reduce recovery time from injuries.

30 minutes $55 90 minutes $150
60 minutes $100 120 minutes $200


An ancient form of bodywork using heated and cooled stones as extensions of the hand. A full body session irons out tight muscles, sedates the central nervous system, increases circulation and vitality, and grounds the body. Extremely relaxing.

60 minutes $100 90 minutes $145 120 minutes $190

Support for rehabilitation and healing of injuries.

$20 per major body part

Kate trains in and teaches Danzan Ryu Jujitsu with Professor Hans Ingebretsen of Shinbukan Dojo in Campbell, CA and holds the rank of Yodan (4th level black belt). Concurrently, she has also studied Hawaiian Lua and has been awarded the rank of Kumu (instructor) by 'Olohe Solomon Kaihewalu. Her Yodan rank in Danzan Ryu Jujitsu is recognized by the Kilohana Martial Arts Association and the Pacific Jujitsu Alliance. She also has rank in Judo.

Self Defense Training
Individual or group classes available by appointment.
Individual instruction: $50/hour
Group instruction: Call for prices
Ergonomic Evaluations and Bio-Mechanics
Ergonomics
I am a Certified Industrial Ergonomic Evaluator and am experienced in doing onsite risk evaluations, work station observations, and in depth office ergonomic evaluations. My experience includes manufacturing of mattresses, windows and doors, hydraulic hoses and fittings, warehousing, precision parts, and a variety of office set-ups.
All work is done as requested by the client. Prices vary accordingly.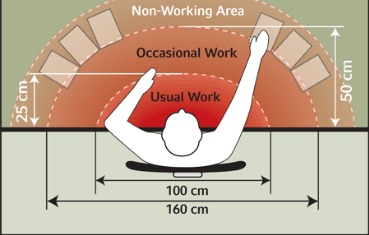 Bio-Mechanics
I am a certified trainer of the Instinctive Movement System. A protocol of several conditioning exercises that teach proper body movement is taught and reinforced to alter the poor body mechanics generally observed at work locations.
I watch and observe workers performing their job tasks before teaching these corrective exercises. Programs are tailored to the job and its requirements.
All work is done as requested by the client. Prices vary accordingly.
Kate knows her craft - she truly is a healer. I have seen her help people with frozen shoulders, dislocated ribs, knee pain, ankle pain, back pain and a host of other ailments. She keeps everyone in our martial art community working when they get hurt. She is caring and sincere, and she is my first choice when I need therapy. At my house she is known as "Kate the Great."

Hans Sensei




For the last 8 years Kate has saved me from a surgeon's knife several times. She keeps me upright and moving, knows how to get results when others have given up and is my first line of defense against chronic arm/hand/shoulder troubles. Her knowledge of underlying pain/tension causes and how to resolve them is truly astounding. Having personally experienced the results, I'd never consider going to anyone else. Jane S., AE Solutions Program Manager
I have seen dozens of bodywork therapists over my lifetime, and Kate by far outclasses all of them. I have had sciatica, foot surgeries, and various back, hip and shoulder problems, and the only reason I am able to live, exercise, and work pain-free through all of these is Kate's bodywork. Her extensive knowledge of anatomy, coupled with decades of experience and an uncanny intuition all come into play to find and fix whatever is wrong. Kate's also coached me on how I can move, sit and stand to avoid injury. Kate is amazing! Dorothy N., Computer User Experience Design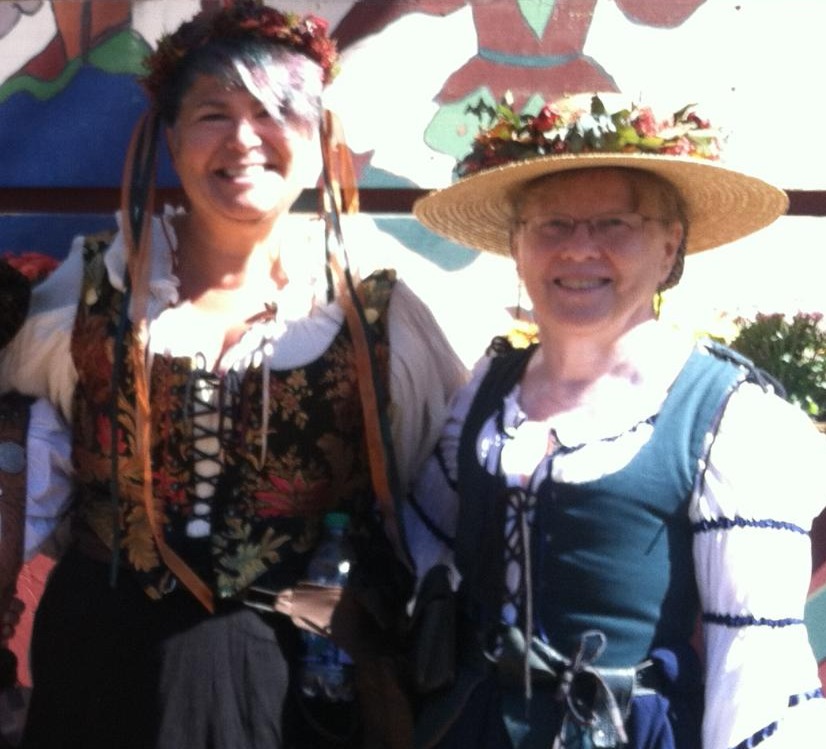 Kate DeMoss has done a great job of keeping the spasms and pain in my upper and lower back under control. It's amazing how her treatments not only alleviate pain, but over time increase the flexibility of the muscles. In addition, Kate has given me some important suggestions on posture and lifting to avoid and minimize problems. Kate is a wonderful therapist, and I'm lucky to have found her. Brad S., Attorney At Law
As a result of participating in sports such as karate and rock climbing where minor injuries such as strained muscles are common, I have been to a number of therapists. Kate is by far the best. Kate listens closely to my description of problems, is very knowledgeable about the body and really knows how to break down scar tissue and promote healing of the damage. Couldn't keep going without her! Sara C., IT Project Manager

Contact Kate
---
Call 408-209-2731 for an appointment.
All treatments or classes are by appointment only, Monday through Saturday.
Gift certificates are available.
Cash, checks, credit cards, and gift certificates are accepted for payment.
24 hour cancellation notice requested.
The office is conveniently located just off of Stevens Creek Boulevard between Lawrence Expressway and Kiely Boulevard at 82 Woodhams Road in Santa Clara, California.